Latest news
Contact us
ADD: 13F,Huayuan building,Maoye city,Longgang District,Shenzhen,P.R.China
TEL: 075527874545
FAX: 075527874546
E-mail: Sales@cablesvs.com

> J1939 Male to Female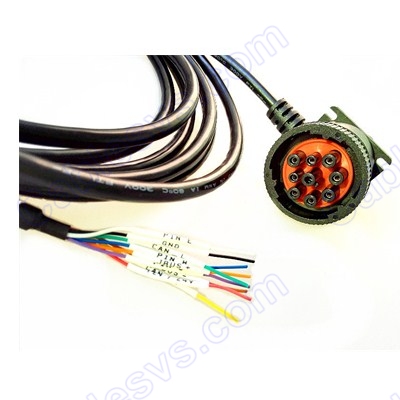 Deutsch J1939 9pin Male+Female integrated to Open
Product Name:Deutsch J1939 9Pin Male+Female to Open
Part No.:CB1939-002
MOQ:100
Model:J1939 cable for Deutsch
Product description: Cable,Deutsch J1939 9pin male+female to Open. This product is accept the customized design,please provide the complete details to us,J1939,CANBUS,JBUS,OBDII cables, automotive cables Overmold Plasti
PRODUCT INTRODUCTION
Deutsch J1939 9Pin Male+Female to Open.
J1939 9pin Male+Female integrated
CANBUS HIGH,CANBUS LOW
JBUS HIGH,JBUS LOW
18AWG for Pin A-GND
18AWG for Pin B-POWER
20AWG for PIN C-CANBUS HIGH (Twisted pair C&D)
20AWG for Pin D-CANBUS LOW (Twisted pair C&D)
20AWG for Pin F-JUBS + (Twisted pair F&G)
20AWG for Pin G-JUBS - (Twisted pair F&G)
Pin E,J,H spare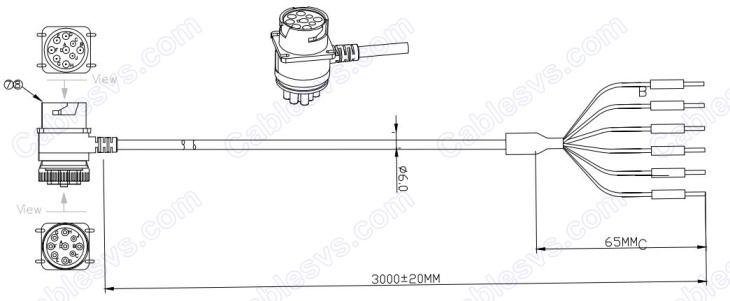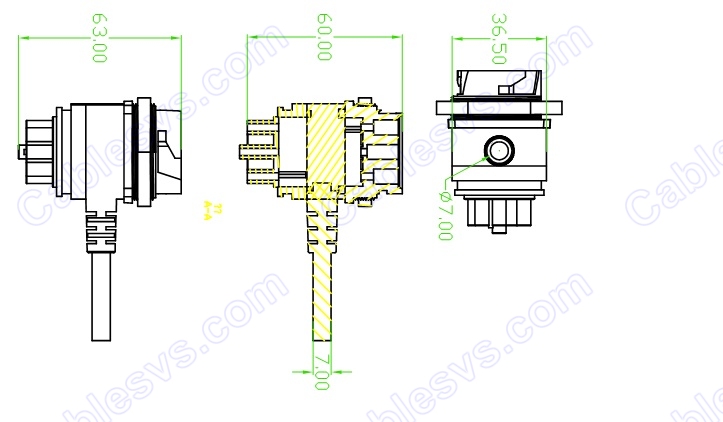 This is a new Deutsch J1939 9Pin connector upgraded from the standard Deutsch J1939 9pin connector.

This connector integrate J1939 male and female together, the total length is 6cm, it keeps the previous 4 screw holes and the lock on the female, the internal structure is same as previous,so it can be used in the standard Deutsch J1939 9pin device.

There are 2 strong points in this connector: it is more smaller and the wire connector out from the good angle so it is good for drivers;
The male and female is integrated together to connect a J1939 male connector, it can be used for other device.
We also sell our self-built connectors to other cable manufacturer in our industry.
More and more suppliers and customers choose to use our self-built connectors since we provide a pretty competitive price without compromising quality.

The color is customizable. We also build the J1708 6 Pin Rcpt and J1939 9 Pin Plug and Rcpt. You are welcome to try cable made of our self-developed J1939 Plug and Rcpt integrated connector which is smaller in size and compatible.